Like as it is when visiting other countries, it's very crucial to know Uganda's traffic laws before you embark on that memorable road trip to different parts of the country. This guides and keeps you and other road users safe from accident whether on a self drive in Uganda or car rental with a driver.
Uganda is among the most popular tourist hubs around the world hence it does attract a huge number of international travelers who visit the country to discover so much that is found within her boundaries.
Some of the activities that tourists usually engage in include gorilla trekking in Bwindi, Murchison falls National Park where you can find the world's most powerful waterfall and wildlife species as they roam in the park, chimpanzees in Kibale, tree climbing lions in the Ishasha sector of Queen Elizabeth National Park, cultural, heritage sites and so much.
To get to these places and more, you will need a rental car and as you drive on the road you are expected to abide and adhere to traffic rules put in place.
There a number of traffic regulations that you are required to follow and going against these regulations may subject you to a penalty of a fine or imprisonment.  These traffic laws include;
As it is in other commonwealth countries, while driving in Uganda you are expected to drive from the right side of the lane and only overtake from the right only when it's safe for you to do so. For travelers coming from countries that drive from the left side of the road like France, Netherlands and more, this is something you will need to take very careful.
At the zebra crossing: You are also expected to stop at the zebra crossing points that are designated at different points in the country especially if there's a group of people that want to cross.
Don't drink and drive: Driving under the influence is a heavy crime in Uganda that can even lead to imprisonment for some years. You are fully advised not to drink if you plan on driving yourself as this puts you and other road users in danger. If you feel you want to drink, please make sure you have a friend, family member who's not drinking and knows how to drive to take you to your final destination.
Don't drive a DMC: This stands for dangerous mechanical condition. A DMC is a faulty car that does pollute the environment or has mechanical issues that limit it from working so well.
In case a traffic officer stops you: Traffic officers in Uganda are friendly and once they ask you to stop, you will be required to do so. These will ask you to stop especially if they want to check whether you have the right documentation like a driving license, passport and more. They also check the conditions of the car you are driving and assess it to determine whether its suitable to be on the road.
Once the car is found to have committed no offence, you will be set free and allowed to proceed with your trip.
Speed limit: While driving on either a highway or towns there's a set speed limit that once you go beyond it, there's a set penalty you will be subjected to. For example, as you drive on a highway to some of the destinations in the country, you are advised not exceed 80KM/hr and in towns like Kampala, not to go beyond 50KM/hr. These speeds were designated to keep you and other road users safe.
Don't drive while using your phone: using a phone as you drive tends to distract you from minding about other road users or even the objects surrounding which can lead to a collision.
Remember a seatbelt is a must: Like other countries, driving in Uganda especially for those on a self drive are required to wear their seat belts for the safety of the occupants in case of an accident.
Do not overlap: This habit is common among drivers in cities especially when they are stuck in traffic jam. No matter how long the traffic jam is, you are not allowed at any point to switch lanes and use the opposite lanes as this could lead to an accident and once found, you will be penalized.
Park in line with the traffic: Another basic rule when driving in Uganda is to park in line with traffic. Generally, you should only park with the car facing forward on the left side of the road. That means the passenger door (on the left of the car) will be the closest door of the curb.
On some one-way streets you can park on either side of the road, but you still need to face the direction of traffic. In that case, you can park with the driver's door nearest the curb.
Here's a rule of thumb. If you can't park in a space without illegally driving on the wrong side of the road, against the traffic, you shouldn't park there. 
Read the signs: Uganda's parking signs are similar to those in other English speaking countries. Speed limits, parking zones, and turning restrictions are all signposted. The closer you are to the centre of the city (the Central Business District, or CBD) the more restricted parking will be, and the lower the speed limit.
Other traffic laws you ought to abide to include making sure you have a valid driving license, international driving permit as these prove that indeed you know how to drive and went through licensed institutions, learnt the important road signs and more. You ar e as well expected to respect pedestrians and other road users.
Best Cars To Hire on a Self Drive
» Rent a Toyota RAV4 for only $40 per day.
»
Rent Land Cruiser TX/TZ for only $60 per day.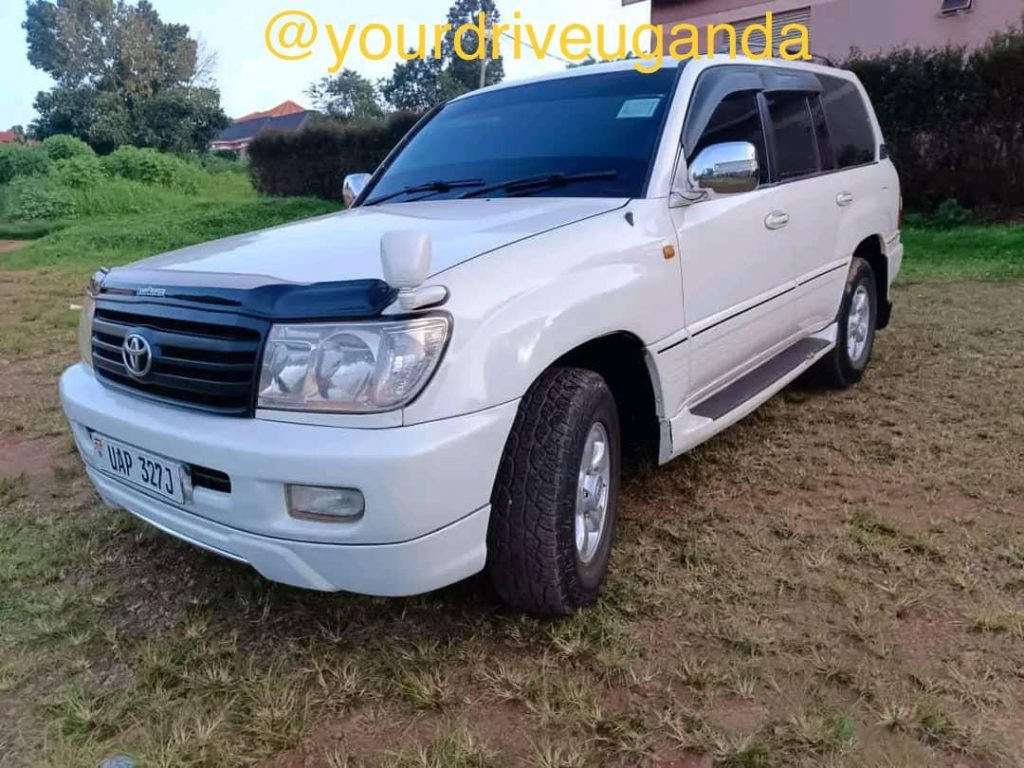 » Rent a Land Cruiser V8 at only $80 per day
How to Rent a Car For Self Drive In Uganda
To rent a car for self drive in Uganda, you will need to fill our request form with your details indicating the number of days, the pickup and drop off locations, the number of people and any other specifications like the car you would prefer to rent.
Upon receiving your email, our team will take you through the booking process and make sure your preferred rental car is reserved.
Alternatively, you can reach out to us directly on +256 704538374 or +256 759498123 available on WhatsApp and calls. Once you get through, our customer care team will take you through the booking process and make sure you preferred car is reserved.