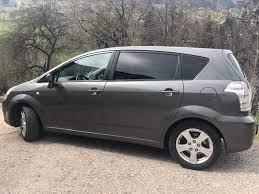 Looking for a reliable budget car rental Uganda option to use while on your trip in the country, we have the best saloon car hire in Uganda that consists of a large fleet of such cars that are well maintained and serviced to give you the best memorable experience on the road. Whether it's a self drive or car rental in Uganda with a driver, we give you the assurance that you will have a hassle free experience with our car.
Our saloon car hire in Uganda option is best for travelers who are planning on spending their time in town and have no intention of going off road since our saloon cars are not strong enough to go through the rugged terrains in different parts of the country.
The beauty about saloon car hire in Uganda from us is that we provide free pick-ups and drop-offs, other extras at an extra cost like child seats, GPS and more. Don't hesitate to reach out to us in case you are looking for an affordable car to hire while in Uganda.
Renting a saloon car is a more cost-effective option than buying a car since you will only be required pay for the time period you will use the car. This also saves you the maintenance costs because as Uganda Self Drives, we will be able to give you the road side assistance you need at no extra cost.
How much is renting a saloon car in Uganda
Our saloon car hire in Uganda prices are pocket friendly and you can it at only $30 per day however, if you are renting a car on a long term basis, you will be able to get a discount which does reduce the cost of car hire. If you plan on crossing the border or going up country, kindly talk to us and we will be able to give you a car that is strong enough to navigate the different terrains in different parts of the country at an extra cost.
What is full to full car hire in Uganda?
Full to Full Car Hire is a type of car rental service that requires the renter to return the car with a full tank of fuel, just as it was when they received it. This means that the renter is responsible for refilling the tank before returning the car.
Which car is known as a saloon?
The car that is commonly known as a saloon is a type of sedan. It is a four-door vehicle with a separate trunk compartment. Saloons are popular in Europe and Asia and are often used as taxis due to their spacious interior and comfortable ride.
The term "saloon" originated in the 18th century, when it referred to a luxurious carriage with a separate enclosed compartment for passengers. This design was later adapted for automobiles, and the term "saloon" stuck.
Some popular examples of saloon cars include the Toyota spacio, premio, Toyota Vitz, Toyota Wish and more others. These vehicles are known for their reliability, comfort, and practicality
Driving information in Uganda
While driving in Uganda, you are expected to stay on the left side of the road and only overtake from the right when it's safe for you to do so. A seat belt is a mandatory while driving on a Ugandan road for your safety and you will be required not to drink and drive as well.
You are also expected to hold a valid driving license, an international driving permit as you plan to self drive in Uganda. These documents will indeed prove that you do know how to drive and once a traffic officer stops you, they will require you to present these copies.
How old do I have to be to rent a car in Uganda?
Renting a car in Uganda is one of the best ways you can fully explore what the country does have within her boundaries but to do so, you need to be of a specific age. To rent a saloon car with Uganda Self Drives, you will need to be aged between 25- 65 years. Travelers who are aged between 21- 25 years will need to pay an extra rental fees.