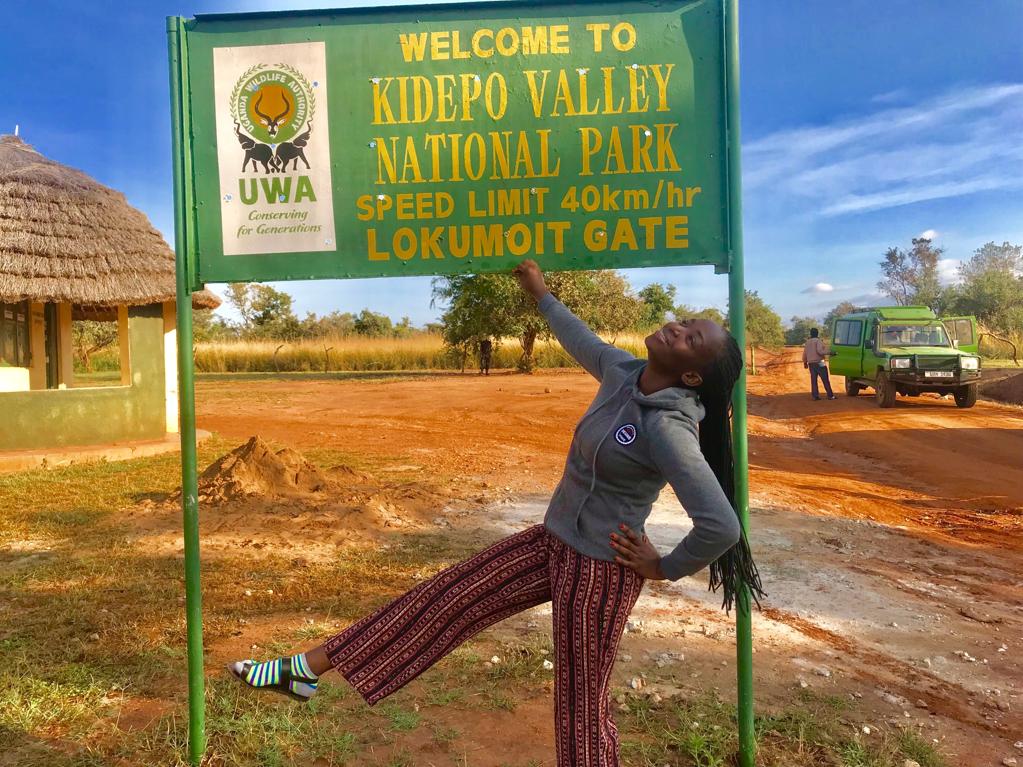 If you are looking for a less crowded place to visit in Uganda, Kidepo Valley National Park is a stunning destination located in parts of Northern Uganda in the rugged and semi-arid valleys bordering South Sudan in the north and Kenya in the east.
It is well known for its diverse landscapes, unique wildlife species and cultural heritage. It is also home to the Karamojong people who are known for their unique culture and cattle grazing activity.
Kidepo Valley National park was established by the British Colonial Government in Uganda around 1958 and named Kidepo Game Reserve and it covered 700 square kilometers. After Uganda gained her Independence in 1962, its name was changed to Kidepo Valley National Park and its boundaries widened to 1442 square kilometers. The park was established with an aim of protecting the areas unique wildlife. It was designated as a national park and hence extra conservation and protection was to be given to the area.
The park has also been added to Community conservation initiatives that promote sustainable use of natural resources while providing economic benefits to these local communities found outside its premises.
Today, Kidepo Valley National Park is ranked as one of the best National Parks in Africa attracting thousands of tourists per year. The establishment of this park has played a big role in the conservation of wildlife, nature and employment of the local communities in the park.
Attractions in Kidepo Valley National Park
The park has a variety of wild animals that have different behavior and habitats. These animals attract a number of tourists to the park. These animals include; zebra, elephants, bush pigs, oribi lions, leopards, cheater and many more.
Kidepo valley national park harbors about 475 bird species recorded which makes it one of the best tourism destinations especially for bird watchers and researchers. Birds in the park include; ostrich, golden pipit, secretary bird, Kori bustards, superb starling among others.
Kanangorok Hot springs in Kidepo national park. The hot springs are a series of geysers bubbling up the ground creating a hot-like environment. Visitors can hike to these hot springs and soak into the natural pools while experiencing beautiful views due to the fact that areas around the springs are good for bird watching.
River Kidepo is located in the southern part of the park flows through the park's Narus valley. The river acts as a water source to the animals making it easy for the visitors to spot different animals while they around the river for refreshments.
The Narus Valley is one of the most visited parts of the Kidepo Valley National Park with a wide range of wildlife such as the elephants, giraffes and lions. The Narus valley is ranked the most spot for wild animals.
Activities done in Kidepo Valley National Park
 The park offers a number of activities to cater for each visitor' enabling them to have a memorable experience during their safaris in the country. Activities done in Kidepo Valley National Park include;
Game driving is the most popular activity in the park and they include visitors exploring the park's diverse habitats such as the Narus and Kidepo valleys in search for the park's abundant wildlife. Game drives are usually done in the early morning and late afternoons when the animals are more active.
Kidepo Valley National Park is home to about 475 bird species recorded and this puts it in a higher position of conducting bird watching in Uganda. Visitors usually go with go with experienced park guides who share their knowledge about several species of birds and their habitats.
Cultural visits to the local communities such as the Karamojong and IK people who share their traditional historical stories, cultural dances and way of life. Visitors enjoy these cultural visits because they get to experience different culture.
Morungole mountain climbing is a breath taking and rewarding experience in Kidepo Valley National Park. The mountain is located in the park's northern boundary with its peak rising to about 2750 meters above the sea level. Climbing this mountain usually takes 5-6 hours depending on the pace and fitness of the climbers.
Nature walks in Kidepo Valley National Park offer visitors an opportunity to explore the park on foot. These walks are guided by armed park rangers who protect the visitors from harmful wild animals and provide information about the Flora and Fauna of the park.
A journey to Kidepo National Park takes quite a long period of approximately 10 hours and a distance of 600km but gives the visitor an opportunity to explore a lot of towns before getting to the park. To reach the park, one can connect to the most direct route which goes through Gulu to Lokumoit Gate.
Best time to visit Kidepo National Park
The dry season is considered the best time for visiting Kidepo Valley National Park because the weather is so favorable for the visitors as there are no heavy rainfall that can hinder movements throughout the park. Visitors need to come along with sun glasses and huts to prevent themselves from a lot of sunshine. During the dry season, animals crowd on water sources in the park such as River Kidepo making it easy for visitors to spot a wide range of wildlife.
The wet season happens to be the best time for bird watching because the vegetation is rich for the migrating birds making the park a paradise for bird watchers and researchers.
Kidepo Valley National Park is worth your visit regardless of the season and time because it has a lot to offer.
Accommodation in Kidepo Valley National Park
There are several accommodation options in Kidepo Valley National Park that cater for different budgets of the visitors. Lodges and campsites include;
Apoka safari lodge is a luxury lodge which is approximately 10 kilometers away from the park's headquarters. The lodge offers spacious rooms with en-suite bathrooms and private verandas.
Kidepo Guest Cottages are located within the park premises and offer affordable and comfortable self-contained rooms. The cottages also have a restaurant that serves both local and international meals.
Apoka Rest Camp is located in the Narus Valley approximately 2 kilo meters from the park headquarters. The Campsite offers affordable tents with comfortable beds, shared bathrooms, a communal kitchen and a dining area.
Kidepo Savannah Lodge is a comfortable accommodation option located in the Narus valley near the park headquarters. The lodge offers a range of rooms to cater for different needs and budget, a bar and a restaurant serving international and local cuisine.
Other accommodation options in Kidepo Valley National Park include; Nga'Moru Wilderness Camp, Kidepo Eagle's Nest Lodge.
How to get to Kidepo National Park
The park has an airstrip called Apoka airstrip located within the park premises. One can book a domestic flight from Entebbe to Apoka airstrip. Several airstrips offer flights to Kidepo National Park but it is advisable to check for their schedules and availability.
You can as well self drive to the park using a rental car and it will take you between 10-11 hours to get there using the Kampala-Gulu to Lokumoit Gate