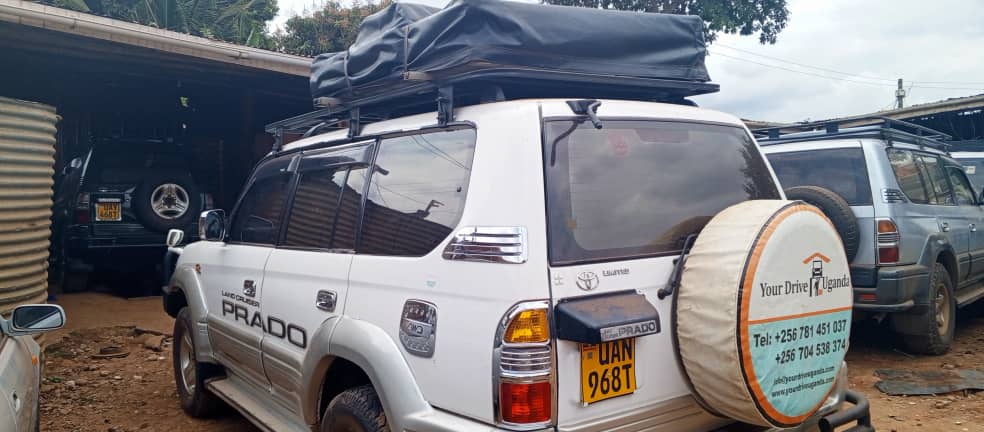 You can now opt for long term car rental in Uganda if you are planning to stay in Uganda for a while which will save you some dollars and give you the freedom to travel to anywhere within the country you would like to any time and at your own pace.
Whether you are visitor with the plan to discover so much that Uganda holds within her boundaries or on a business trip in the country, we have the most reliable and affordable best car hire in Uganda fleet to choose that includes cars that are well maintained and serviced to give you the best experience while in the country.
You can either rent car in Uganda on a self drive basis or car rental in Uganda with a driver who will take you to your preferred destination on time and hassle free. Our drivers are well versed with the road network in the country and licensed to take you anywhere within the country or beyond borders.
Best benefits for long term car rental Uganda
Own The Car Right away; One of the best and most enjoyed benefits of long term car rental in Uganda option is that you get to own the car for as much time as you wish to hire the car. Yes it is true that ownership comes with a lot of responsibility but with Uganda Self Drives we aim at making hassle free long term car hire in Uganda. We take up all major repairs, insurance, roadside assistance while you enjoy your rental period with us.
Drive unlimited mileage; With all years of experience in Uganda car rental services, we have noticed that every client had different needs and we take the step in doing our best to fulfill these needs. Enjoy long term car rental in Uganda services with us and enjoy benefits of unlimited mileage, therefore you can drive as far as you wish.  Talk to our customer care team, and let us customize your rental car just the way you want it. If you need Bluetooth, music player, GPS system or anything else, we shall be glad to pimp your car up to your expectation.
Experience the luxury and corporate car rental; We take pride in being the number one car rental company in Uganda offering luxury car hire in Uganda with the latest brands and car models on the market. Make your booking today for that executive car you want to hire on long term car rental in Uganda option and we shall be available to provide you the services in time. We do not only have the skill and experience in vehicle hire in Uganda but we also target at meeting the expectation of the client.
Driver services and self drive options; we offer well trained drivers that are groomed in company uniform all day and smart enough for your services. Our drivers are well informed about all destinations in the country and can express themselves very in English and as well translate to you the local language. Although we do our best to have our drivers well trained we may understand in case you are not satisfied with the driver and in such situations we do offer a replacement driver.  One can as well opt for a self drive rental for the long term rental option.
How much is long term car hire in Uganda
We have the cheapest long term car hire in Uganda services and these rent a car in Uganda costs are determined by a few factors. These include; the type of car you are renting, the number of days you are renting the car, the number of people, and the destination. After having put these into consideration, you will finally get to know the cost of renting a car in Uganda on a long term basis.
When you rent a car on a long term basis, you will easily qualify for a discount on car hire which does make sure you do get to have a rewarding experience at a subsided car rental rate. However, when you rent a car on a daily basis, the cost tends to be higher since there no discounts awarded to individuals who rent on a per day basis.
Is it safe to rent a car in Uganda
Uganda is well known to be the safest place to visit in Sub-Saharan Africa and this is attributed to the security in the country and its citizen being the friendliest, hospitable around the world. For over two decades, the country has not recorded any incident against international travelers making it the perfect choice for travelers who are either on a self drive or guided Uganda tours.
While driving on the road as long as you follow the set rules and road signage, you will be assured of a rewarding safari in the "Pearl of Africa."
How to rent the cheapest rental car in Uganda?
Renting a car in Uganda is one of the best ways you can fully explore what the country does have within her boundaries and in case you are wondering how to go about it, worry not because you can fill our request form with your details with the number of people, the type of car you would like to hire, the number of days and more. Upon receiving it, we shall then process your booking and make sure your preferred car is availed to you upon your arrival in Uganda.
Alternatively, to rent car in Uganda for long term period, simply send us an email to info@ugandaselfdrives.com or call us now on +256-759498123 to speak directly to our reservations experts.