Get the best cheap car rental Uganda deals when you rent a car for self drive or car rental in Uganda with a driver with Uganda Self Drives.  Our cars for rent are well maintained and serviced to give you a hassle free experience whether you are visiting the "Pearl Of Africa" for a safari or business trip.
With a rental car you can travel and enjoy the picturesque landscape of Uganda, get to visit the wildlife conversation centres that are situated in various parts of the country and so much. Whether it's a road trip to Murchison Falls National Park or to Kisoro as you enjoy the beautiful scenic views rolling hills and valleys, plantations or even to Queen Elizabeth National Park to go and see the tree climbing lions in the Ishasha sector of the park, a rental car gives you the freedom and the flexibility you won't get once you use other public means of transport. Book yourself car rental Uganda to have a memorable experience.
We have a wide fleet of self drive cars for hire in Uganda and these do include compact cars and spacious SUVs that are both perfect on and off-road. These cars for rent that you can choose from include Toyota RAV4s, Land Cruiser TX/TZ, Land Cruiser V8/VX, Land Cruiser GX manual, Safari Vans, Safari Land Cruiser, Saloon cars for individuals who prefer budget options, and more other vehicles.
Whether you are looking for a car perfect for solo travelers, to go on a honey moon, or best for a family road trip, don't miss the opportunity to discover the hidden gems within Uganda with a rental car. Get in touch with us today as we have a car for every need and function.
When you rent a car with us, you get to enjoy our cheap car rental prices in Uganda that are designed to give you the best experience while you stay within your budget. You will also get to enjoy free pick up and drop off at any location of your choice.
How much does it cost to rent a car in Uganda?
Car rental Uganda can be a convenient and flexible way of exploring the country. However, its important to consider the cost of renting a car before you proceed to confirm your short term or monthly car rental Uganda booking.
Car rental prices in Uganda can vary depending on the type of car, the duration of rental, and the destination. Different cars vary in terms of strength and comfort they do offer. For example, the cost of renting a RAV4 is a bit lower compared to that of renting a Land Cruiser TX because the two cars differ in comfort and strength with the latter being the better option.
When you choose monthly car rental Uganda or more than that, the cost cars for rent is drops due to the discounts that we always avail you. However, if you are renting on per day basis, the cost tends to be high and in most cases doesn't change. We also advise you inform us weeks prior to your trip whether you plan on crossing borders so that we arrange the necessary required documents to enable you cross into the countries you'd prefer to visit.
What do I need to rent a car in Uganda
To rent a car whether on a self drive or car rental with a driver in Uganda, you will need to present a few documents that include a copy of a valid driving permit, an international driving permit and a valid copy of your passport. Upon receiving your documents, we will then take you through the booking process.
Can I get a Ugandan Visa at airport?
Absolutely right. You can get a visa upon your arrival at Entebbe International airport. This is the simplest way. However, you can as well apply for your visa online.
Best Car Rental Uganda Cars
Toyota Land Cruiser TZ at only $60 per day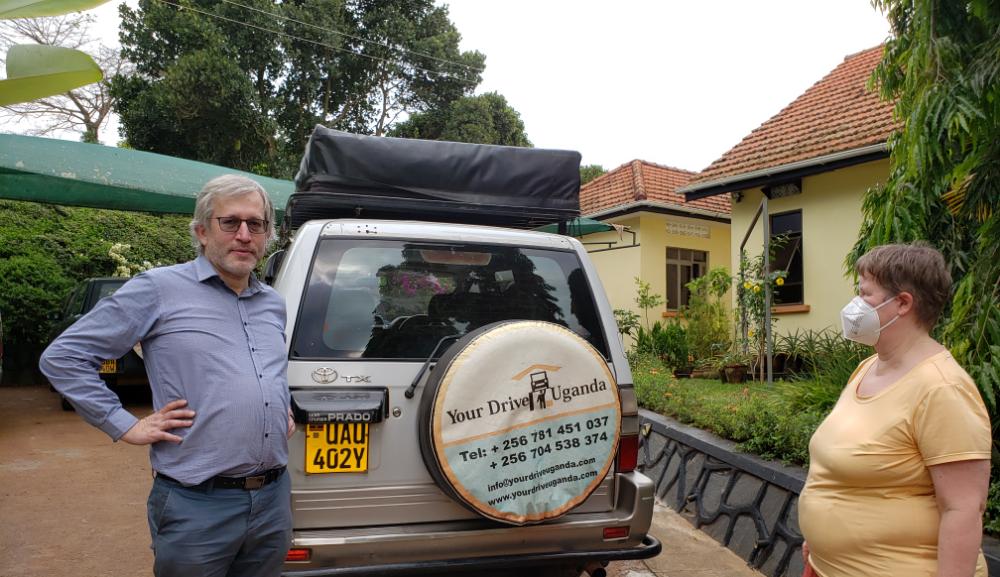 Toyota Land Cruiser TX at only $60 per day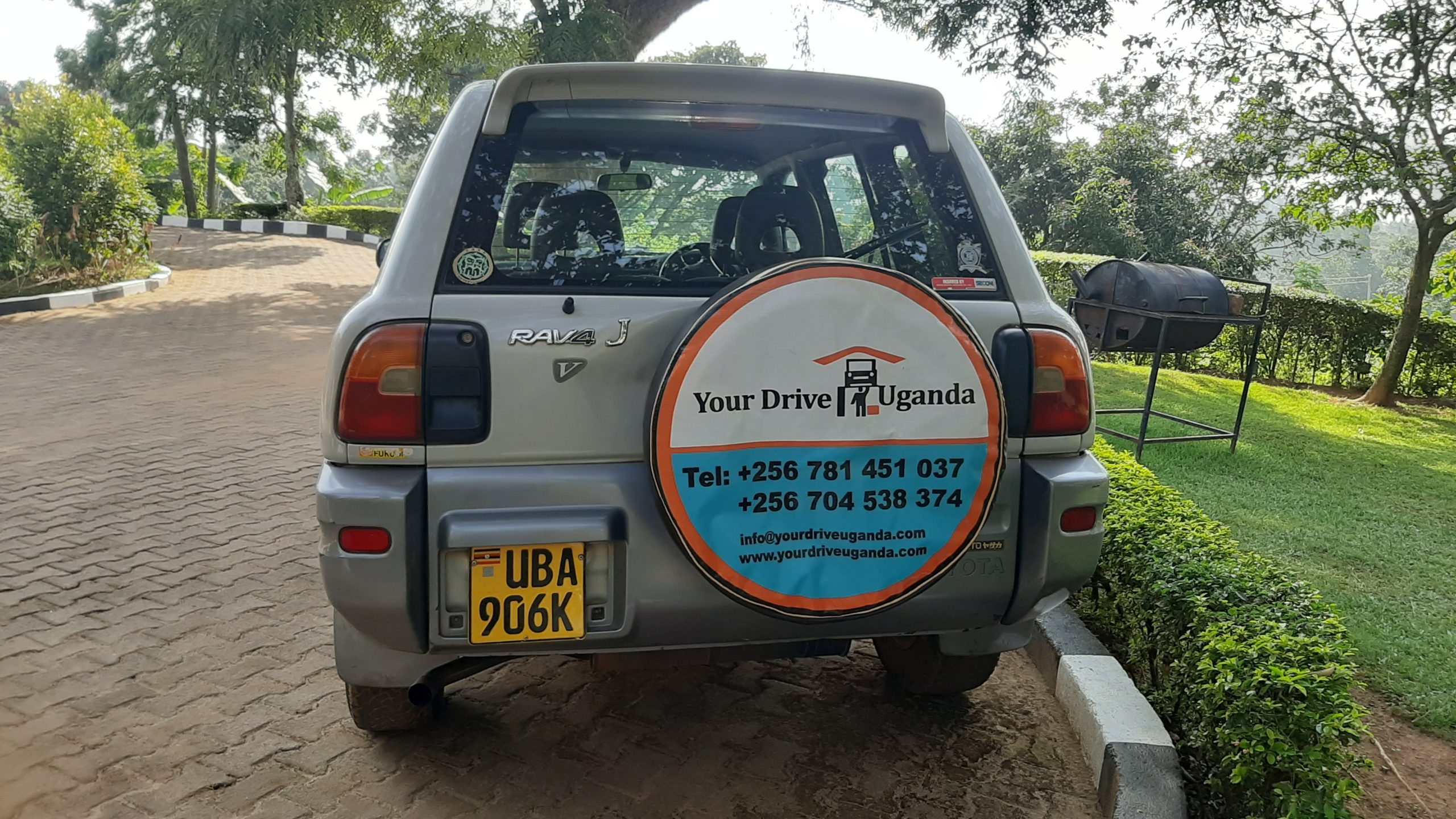 Toyota RAV4 at only $40 per day for self drive. 
What age do I have to be to rent a car in Uganda?
Like any other country, to rent a car in Uganda you have to be of a certain age. At Uganda Self Drives, we will be able to avail you a car at a rental basis, if you are aged between 25-65 years and have the valid documents required to rent a car in Uganda. If you plan on renting a car in Uganda and you are aged below 25 years will need to pay an extra rental fee.
Is it safe to rent a car in Uganda?
Absolutely right. Uganda continues to be among the safest and easiest countries you can go on a self drive or safari without worrying about your safety and your loved ones. As long as you follow the set traffic rules, we assure you that you will be absolutely safe.